Sign up below to get your free copy of Lauren's 5 Essential Ways to reduce Brain Inflammation in your child with PANS/PANDAS and Autoimmune Encephalitis!
In this Ebook, you will discover:
· Learn why healing your child's gut is always step one when it comes brain health
· Easy to implement approaches to reducing inflammation in your child's body
· How the brain detoxifies and what to do to facilitate this process
· The role of the autonomic nervous system in healing
PLEASE NOTE: You will be asked to verify your email address before I can send this to you, if you have not done so before. If you do not receive an email from me within a minute, you may need to check your "spam" or "other" inbox.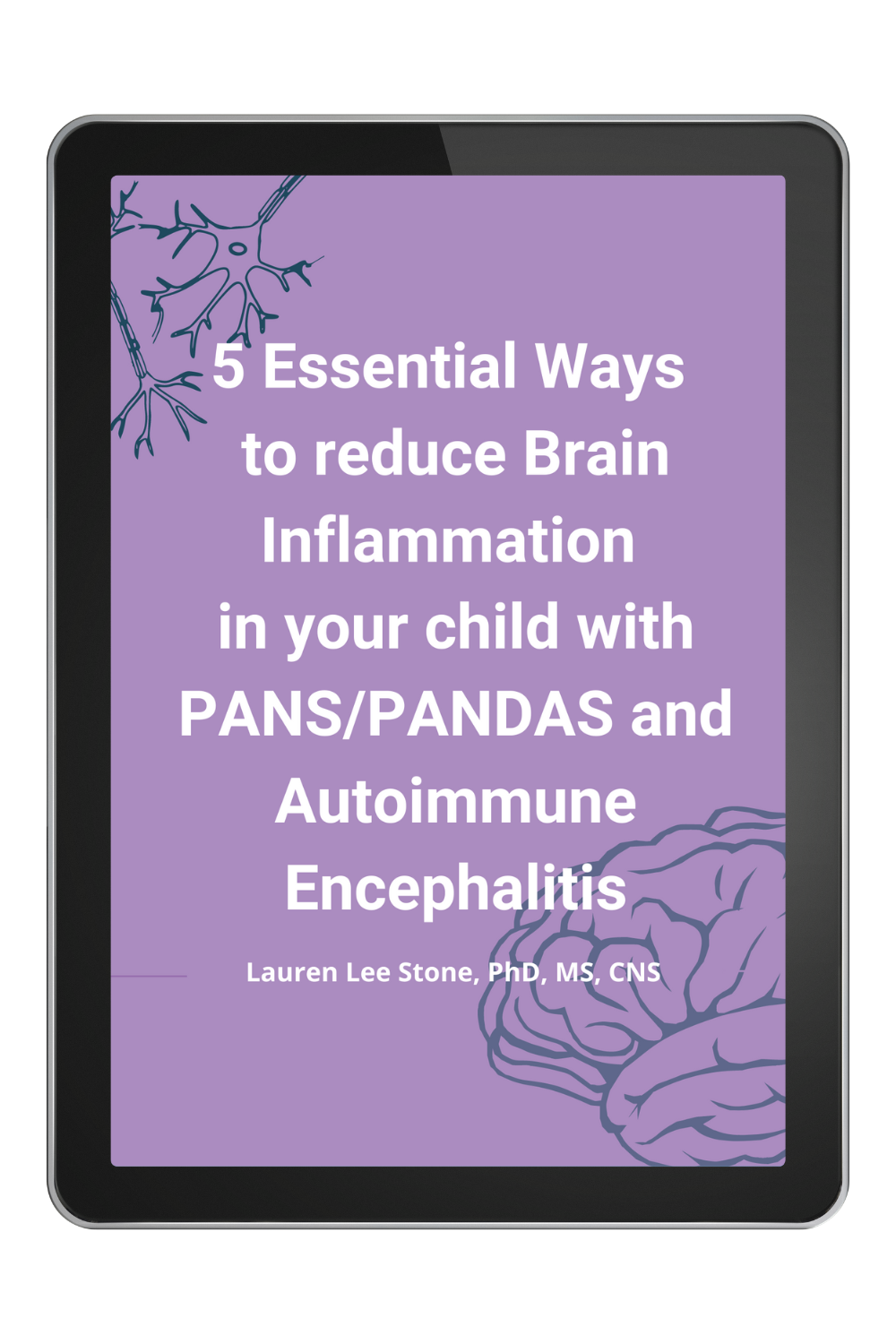 Thanks so much for getting in touch! We value our community – please feel free to email us with any specific questions or concerns. We look forward to connecting soon!